CITY OF SAN FERNANDO, Pampanga — The national government is committed to support private media entities as the coronavirus disease (COVID-19) crisis takes toll on employment and health concerns of journalists.
Presidential Communications Operations Office (PCOO) Secretary Martin Andanar underscored the role of private media in the country as a vital sector in reaching the grassroots and providing necessary information to the public such as government-led programs beneficial to the community.
"At the end of the day, when it comes to a crisis, the government is the last institution standing. Therefore, the government has the mindset to always help the Fourth Estate," Andanar stressed during a meeting Saturday with members of the Pampanga media.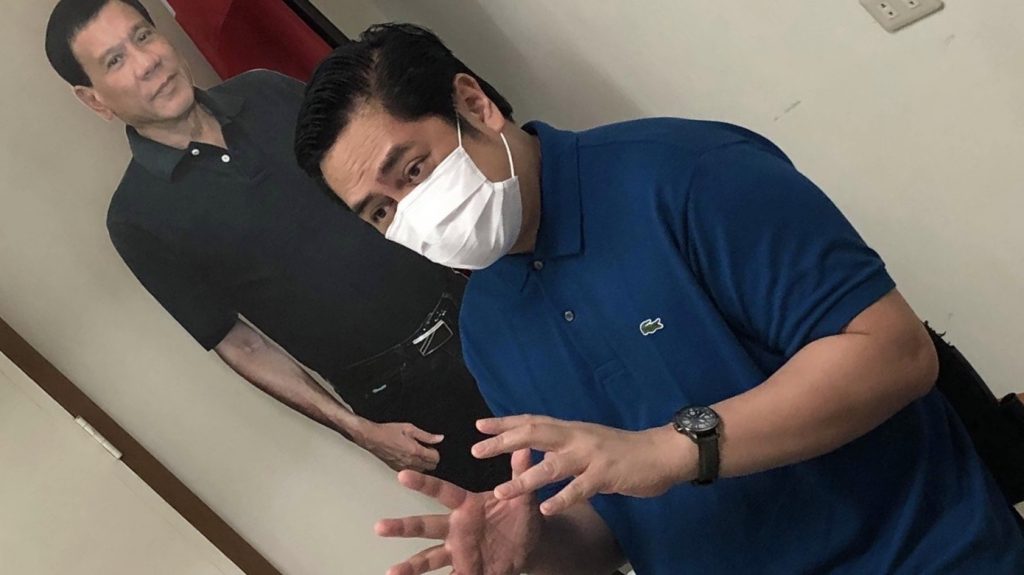 The PCOO Secretary revealed he received reports of some private media firms that have laid off all of its employees, while some were forced to downsize its workforce due to the adverse impact of the pandemic.
"We've been to Manila, in Baguio City, and we saw that media workers are really struggling. We cannot afford to lose the media because they help the government disseminate news," Andanar shared as PCOO regularly checks the status of journalists in the provinces.
Total number of affected workers from the print and broadcast media firms affected by the downsizing due to COVID-19 is now being finalized by PCOO so the government can provide assistance accordingly.
He added that government media employees are instructed to double their efforts in producing information and press releases which the private media entities can use to increase their capacities for news production.
"You are still free to criticize, but what is important is you report balanced news. Policies and projects of the government, such as the 'Balik Probinsya' program, should be able to reach the provinces," he affirmed to the Pampanga press.
The official also lauded broadcast media organizations, such as the Kapisanan ng mga Brodkaster ng Pilipinas (KBP), for their consistent simulcast of PCOO's 'Laging Handa Public Briefing' radio-television program, which goes live Mondays to Saturdays from 11:00am to 12:00pm.
"Majority of the areas that can't be reached by government-owned radio and television stations are reached with the help of KBP and other non-members of KBP. It is a very big contribution. I reached out with KBP just this week, and I extended my gratitude for their unwavering support to the government," he furthered.
Moreover, Andanar, who is a former broadcaster, expressed support for the immediate passage of the Media Workers' Welfare Act, a legislative bill pending in the Congress.
Once passed into law, private media workers will be provided with comprehensive benefits at par with the current benefits by those in the labor force and safeguard them by adding more protection under law.
Andanar and other PCOO officials are continuously visiting provinces and cities in the country amid the COVID-19 pandemic to strengthen media relations and provide aid to journalists.