Philippine Information Agency (PIA) Deputy Director-General Gregorio Angelo Villar highlighted the value of communication and strengthened partnership with various stakeholders as effective means to promote the benefits of the Association of Southeast Asian Nations (ASEAN) to every Filipino.
"When we ask ourselves, when we try to remember what we have learned in school regarding ASEAN, most of us, if we were not working in government, would really not remember what ASEAN is all about. In fact, only 29% of the entire ASEAN population really knows or is aware of the impact of ASEAN to their daily lives," Villar pointed out during the launching of the PIA Information Kiosk inside Clark International Airport.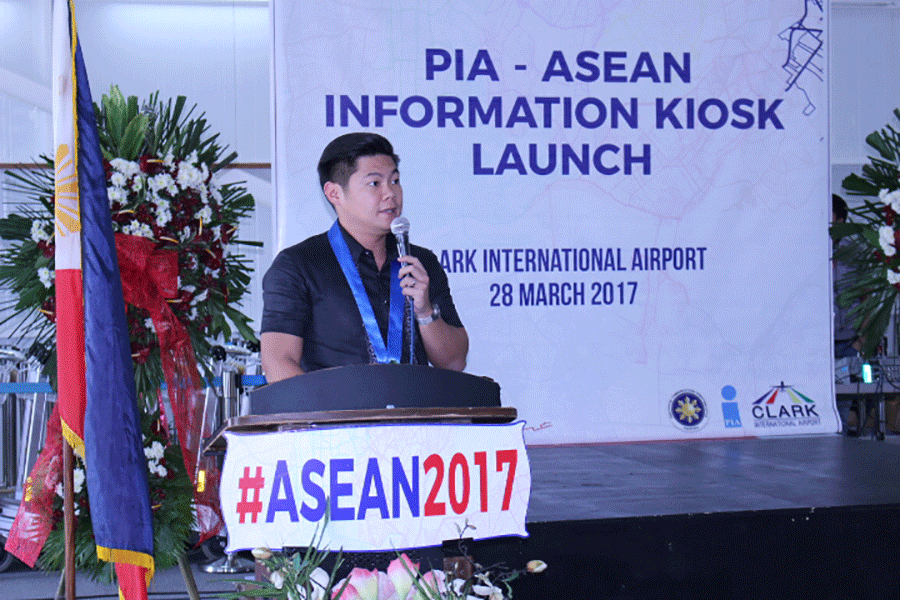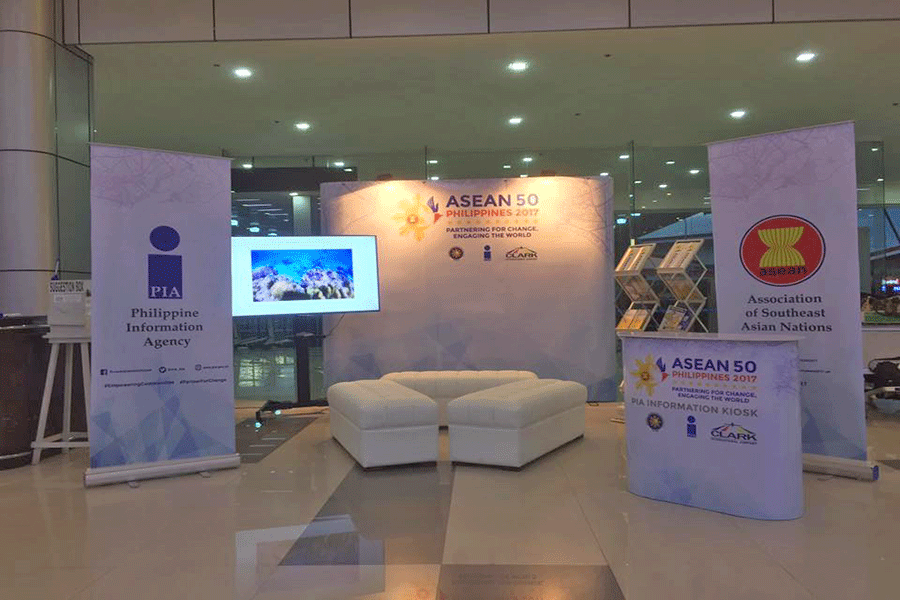 With this, he cited the importance of prioritizing how to promote ASEAN to every single Filipino, so that even the farmers, fisherfolks, and everyone knows the impact of ASEAN and how they can take advantage of the benefits that the ASEAN Community can offer to its people.
Villar also mentioned that there are 200 world companies belonging in the ASEAN, comprises 8.8% of the world's population, and has a combined Gross Domestic Product of US$2.5 trillion.
"Because of these essential statistics, it is very important for us to be able to take the opportunity to develop our locality because of our hosting. It is important for us to also communicate with our partners from the different government agencies who will communicate different pillars of ASEAN and also to our partners from the media to help us not only in partnering for change but also in partnering in communicating the change we want for our country," he emphasized.
He added that in line with PIA's task to bring government and the ASEAN closer to the people, different ground initiatives will be led by the agency, including kiosk launching, information caravan, multi-sectoral forum, and distribution of promotional and IEC materials, among others.
"Particularly in Region 3, it is crucial to hype the Philippines' chairmanship of the ASEAN, especially that one of the only two leader-led summits that will be attended by Presidents, Prime Ministers and Heads of State of ASEAN countries will be held here come November," he furthered.
In closing, he urged all stakeholders to continue working together for the betterment and empowerment of our communities and in building a well-informed and well-empowered citizenry able to benefit from the opportunities offered by the government and the ASEAN community. (PIA 3)