SAN FELIPE, Zambales — Children could be heroes in their everyday lives.
With this belief, the community arts advocacy group Rise and Excel in Arts (REXA) Center challenged children at the Liwliwa community in this town to show how their own "superpowers" could be used to protect the environment.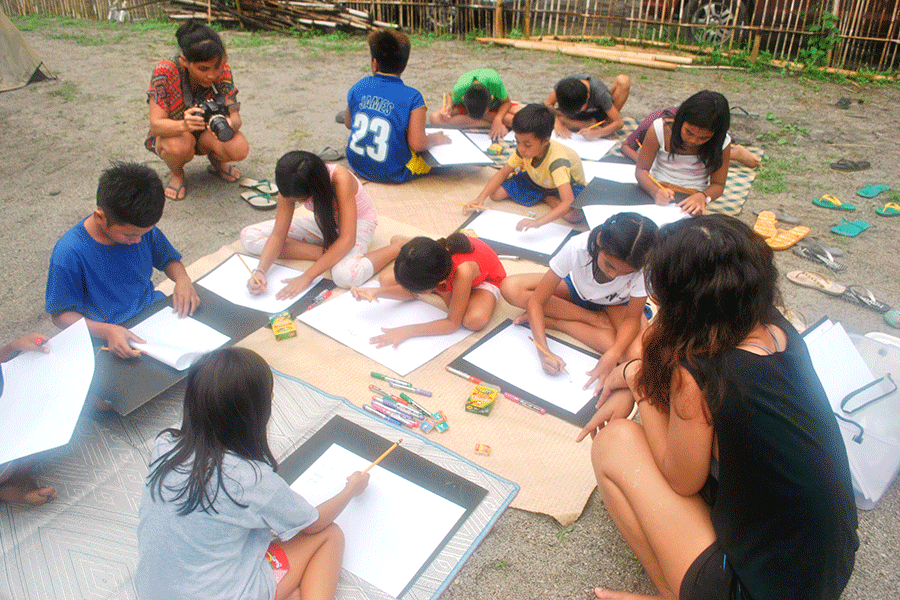 The challenge was made through the "I'm a Superhero" drawing contest on the second day of the Kamp Kalayaan arts and freedom festival held here on June 10-12 at the Liwa Greenspace in commemoration of the 119th Philippine Independence Day.
Armed with crayons, pens and water color, 15 kids aged 6 to 12 years drew colorful illustrations of themselves cleaning their neighborhood, planting and watering plants, and playing in an unspoiled environment.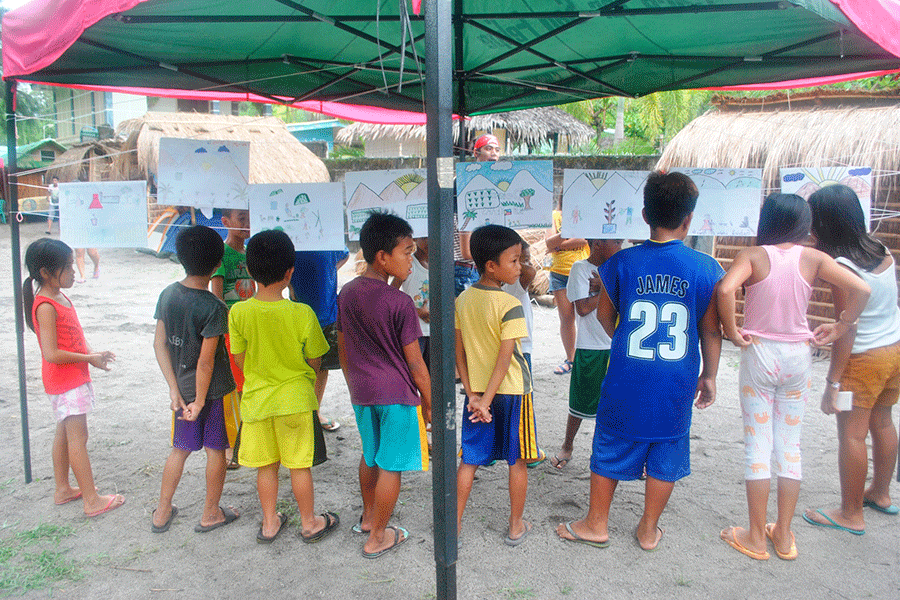 "We asked them to draw around the theme 'Ako ay malayang batang bayani; Gamit ko ang superpower ko sa pangangalaga sa kalikasan'," said Jena Rajni Empeño, education director of REXA Center.
"And it was very impressive that, at a very young age, they had a pretty good idea of what they should do to care for their home and their community," she added.
The art works were judged by artists from the Dakila Philippine Collective for Modern Heroism, a group of artists, students and individuals working together to creatively spark social consciousness formation towards social change.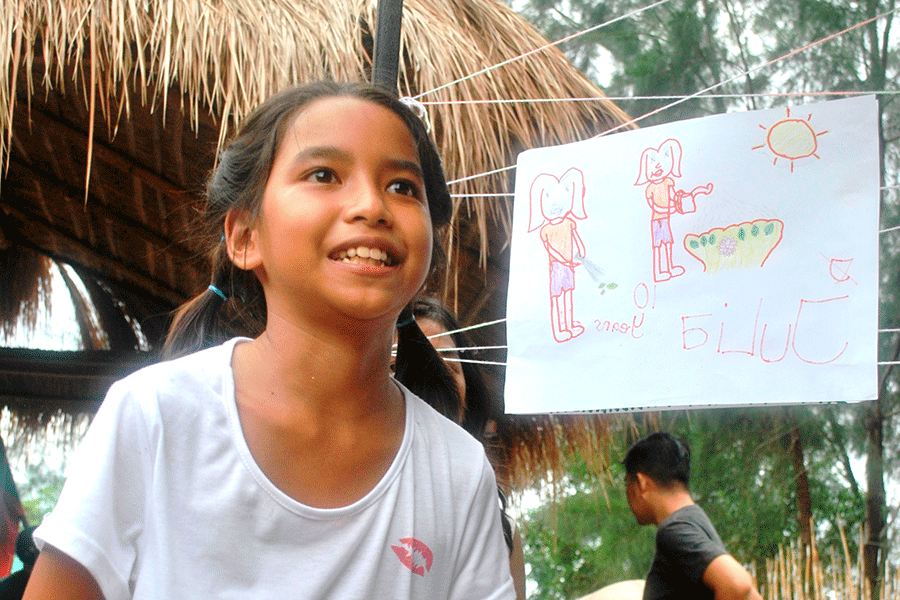 Kalajah Marie Dumaguing, a grade 1 pupil from Castillejos, Zambales, and Victor Ivan Marquez, 12 years old from this town, respectively won in the primary and intermediate categories. Each received an art kit worth P500 and P500 cash. The other participants took home art materials like boxes of crayons that they used for their drawing.
After the art contest, the hero-artists joined in painting "Kulay ng Kalayaan," a wall mural that depicted graphical interpretations of "Lupang Hinirang," the Philippine national anthem.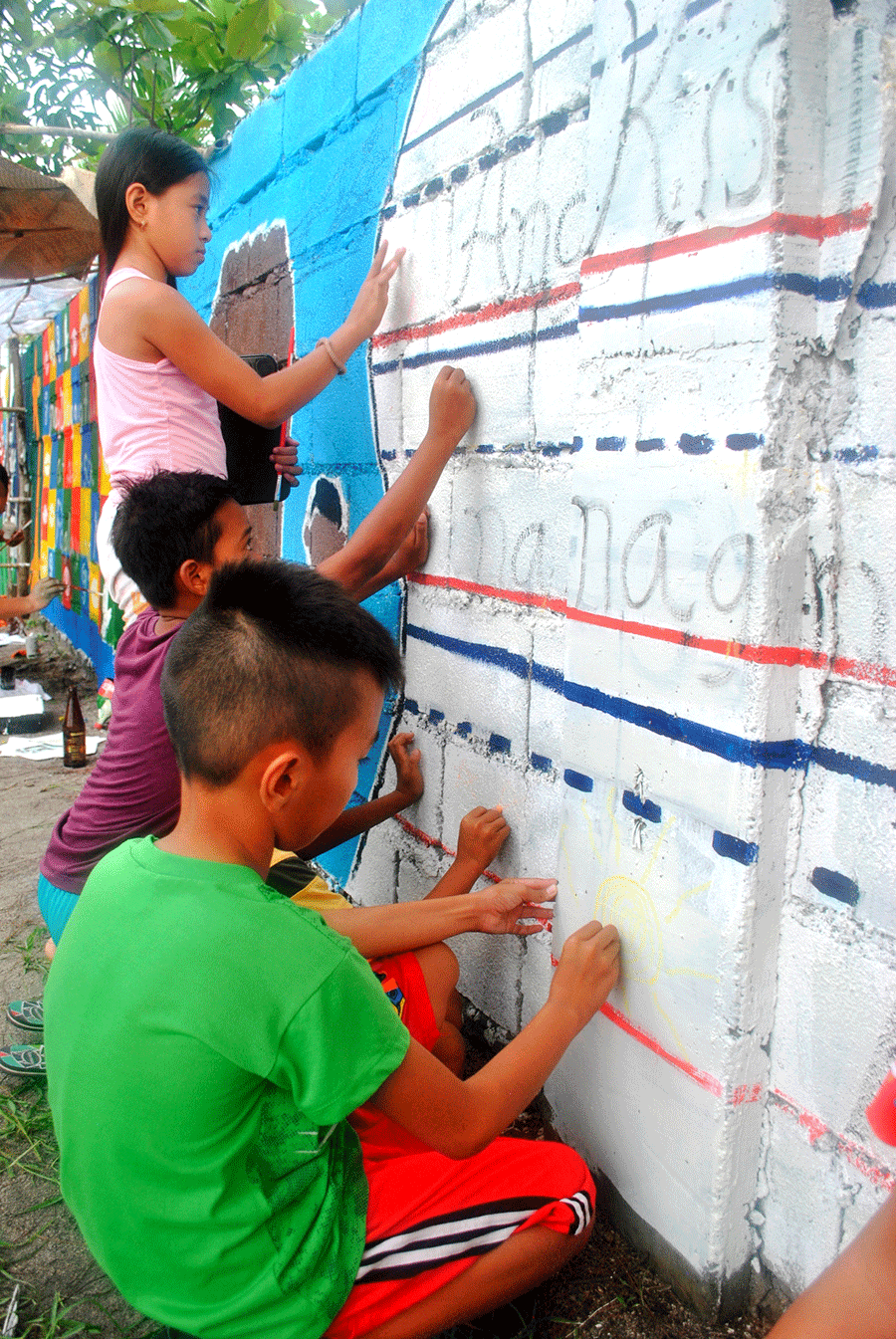 The three-day Kamp Kalayaan was organized to send a message to all Filipinos "that freedom is a continuing struggle," said Dakila executive director Micheline Rama.
"Here at Kamp Kalayaan, we commemorate Philippine Independence Day by sparking discourse on freedom and human rights, as well as fostering kabayanihan through creative and collaborative community events," she added.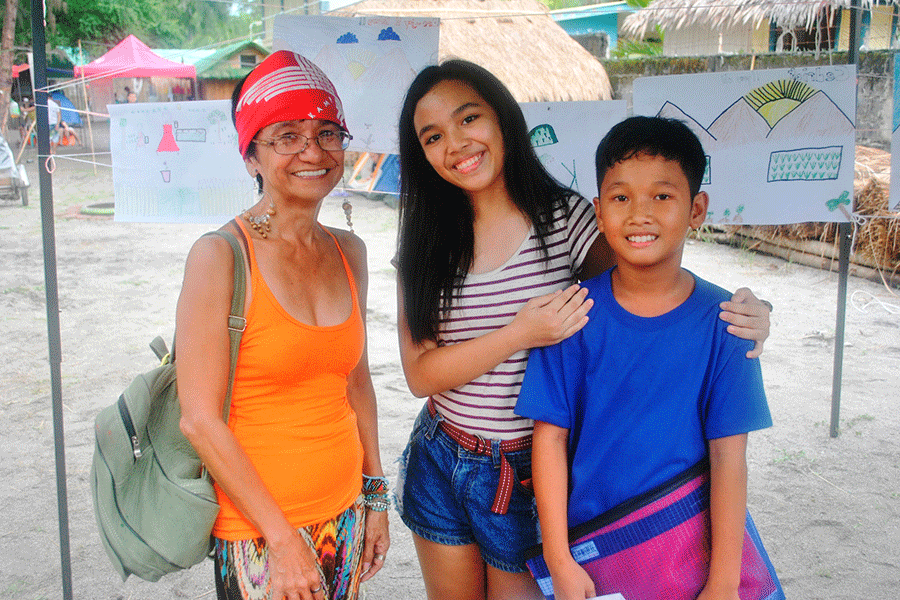 The camp was located at Liwliwa, a seaside row of beach resorts at Barangay Sto. Niño in this town.
The three-day camp also served to educate residents, including representatives of local government units, about cooperation and respect for each other, said Ralph Eya, Dakila's education director.
Some residents, including children, joined camp participants in a solemn, early-morning flag-raising ceremony on June 12 to mark the Philippine Independence Day.
The rite was held at the beach facing the West Philippine Sea, which in recent years has been claimed in part by China in utter disregard of a ruling by an international tribunal that favored the Philippines in the dispute. (Dante M. Salvana)