SM City Telabastagan offers more reasons to celebrate as it redefines its foodcourt by bringing in best homegrown restaurants to the mall plus offering Kapampangans a taste of international cuisine.
SM Foodcourt at SMTB is a novel dining concept which boasts high window, and provides natural lighting that creates a bright and refined ambience. Fun dining with wide array of delicious food choices at a very affordable prices is what SM Foodcourt is all about.
Perfect dining experience for all occasions be it birthdays, graduation, Mother's or Father's Day and Grandparent's Day, name it and we got you covered.
Chase the flavors of these best sellers all available at SM Telabastagan Foodcourt:
Luring's BBQ House
Their menu is composed of set meals and Filipino specialties that are considered affordable comfort food or great appetizers.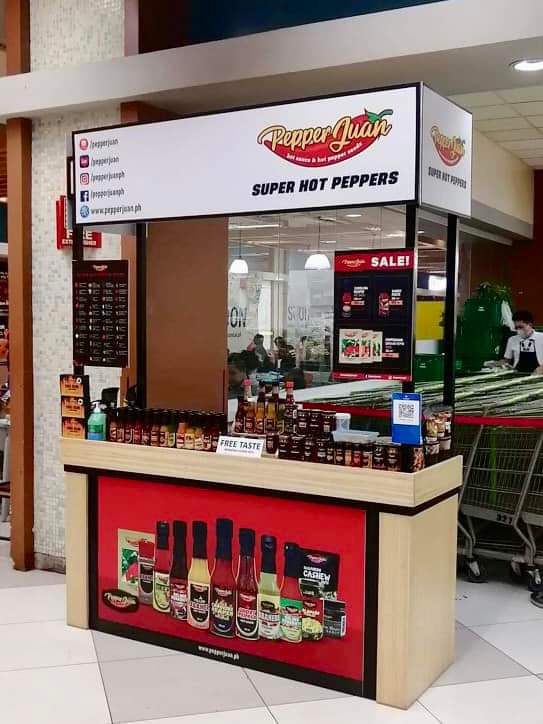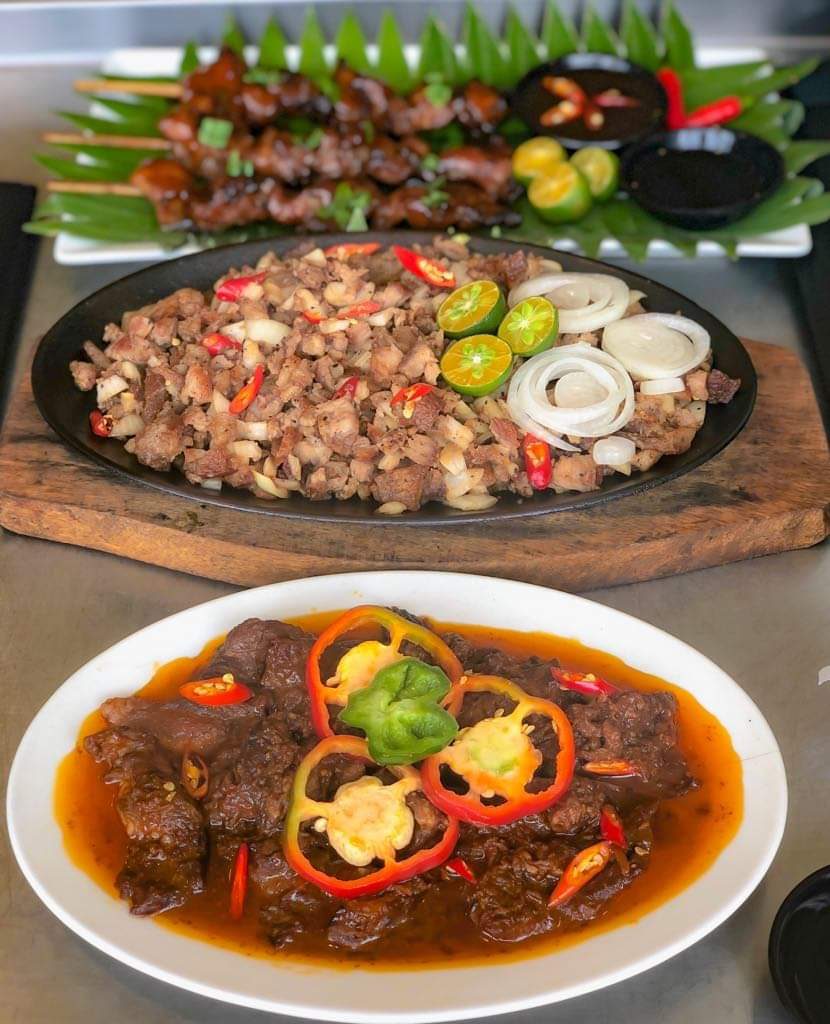 Best sellers: Beef Caldereta, kapampangan beef stew mixed with tomato sauce and different spices which is cooked traditionally longer to make it more meaty and tasty; Pork Sisig, our traditional version of unique kapampangan appetizer made of boiled – fried chopped pigs head mixed with our special spices and served hot on sizzling plate; Luring's Pork Barbecue, our version of marinated pork in bamboo skewers, that will tickle your taste buds with its sweet and savory taste perfect for any occasion
Kimchie Express
A Korean Restaurant that has built a strong reputation for delivering a quality service, on time, and at a competitive price. We pride ourselves on being skilled and experienced in all aspects of Korean foods and this, combined with our extensive knowledge of the Philippines market, has established us as major players in Korean food business.
Mr. Kimchi under the leadership of Leonel Gonzales and Belinda Gonzales. Its humble beginning started at Porac Pampanga. Where the first store put up. After a year Mr. Kimchi San Fernando was established. Because of Leonel and Belinda Gonzales's passion in cooking, through hard work, they are now one of the successful Korean restaurant owners in the province.
Best sellers: Bibimbap, beef, rice, fried egg and assorted vegetables; Kimbap, choices of beef, pork or tuna topping on a roll rice; Seafood Ramyun
JG Salo
Best Sellers: Bulalo, beef soup w/ sweet corn and vegetable and Lechon Paella.
Fortune Express
Quick service Chinese food offering rice bowls, noodle soup, shabu shabu and dim sum.
Best sellers: Spicy Chicken & Assorted Dim sum of Japanese siomai, sharks fin, pork siomai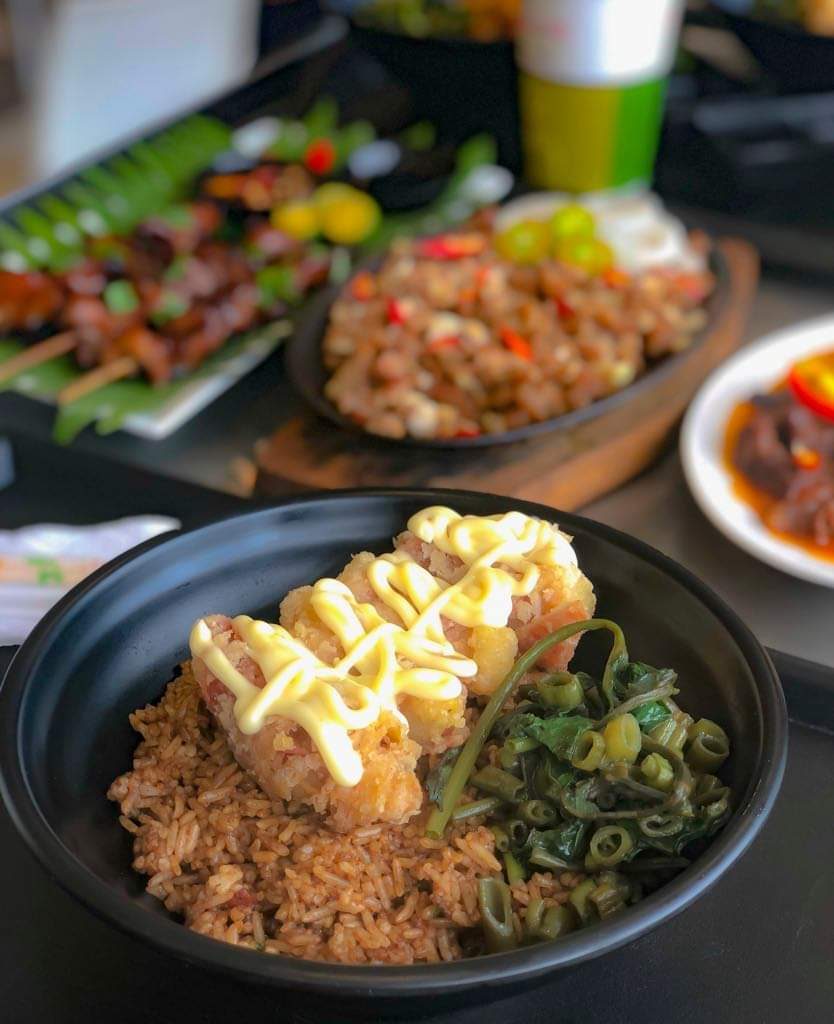 Hunger Buster
Awarded as the Best in Marketing by Mercato Centrale's annual event The Next Big Food Entrepreneur in 2014. Hungry Buster is established by four Atenean college students who were determined to start a small food business. Currently, Hunger Buster has three kiosks placed inside Gonzaga Cafeteria and the university dorm of ADMU, and in Xavier School. In August 2015, they opened its first flagship store located along Taft Avenue. Serving more than burgers, with fries, milkshakes chicken wings and more.
Best Sellers: Dying Combo, grilled patty w/ mushroom and bacon with melted cheese; Wings with Rice, fried chicken wings covered with honey sauce.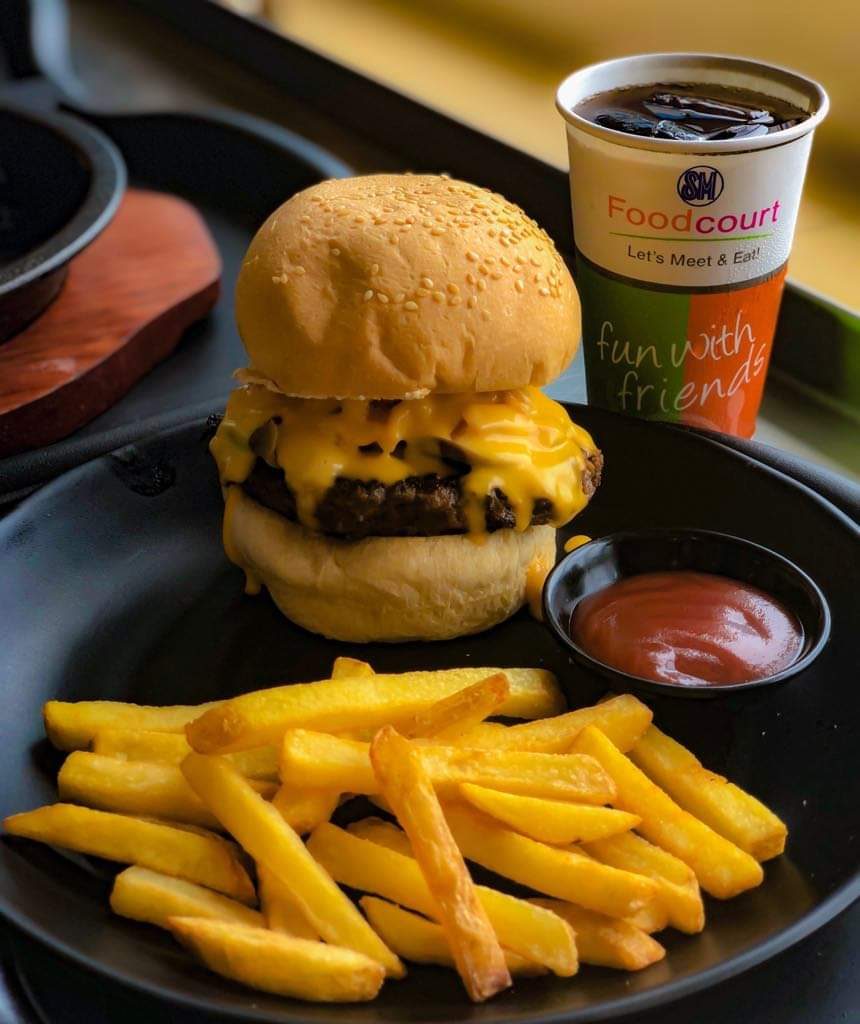 Meats & Match
A wide array of popular value-for-money cooked foods that are meaty and reasonably priced which are complemented with a selection of sauces which customers can match with the meat-based meal.
Best sellers: Beef Steak, marinated grilled beef steak with buttered corn and carrots; Boneless Chicken Barbecue, marinated with atsara
Tokyo Tempura
Offers tempura with a wide variety of options – shrimp, crab stick, vegetables, squid and chili cheese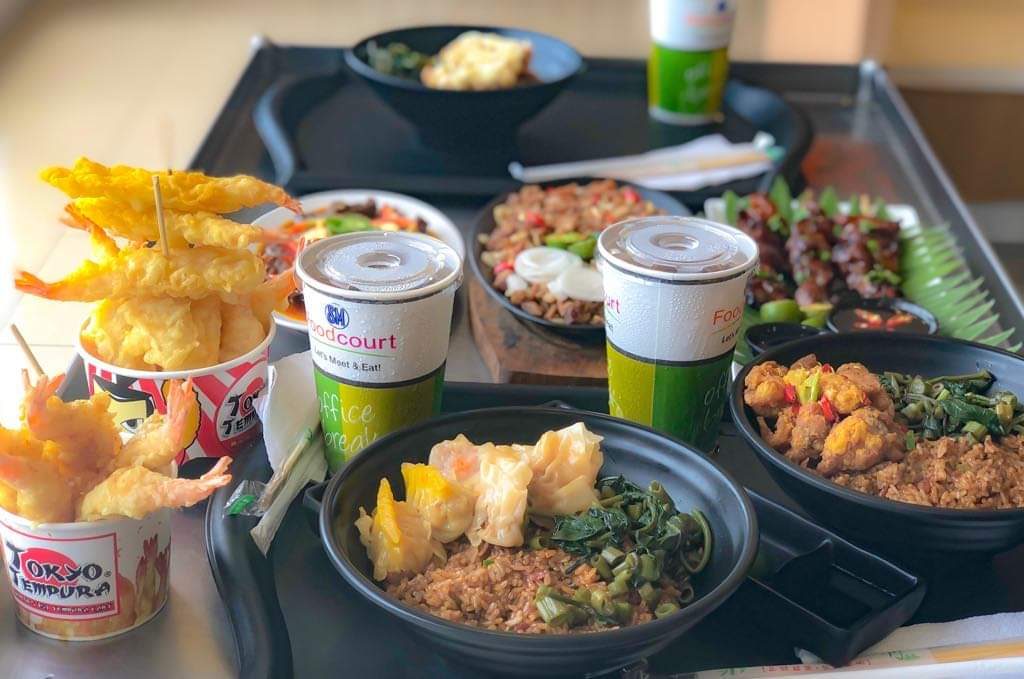 Best seller: Imperial mix, 5 shrimp tempura 5 shrimp kani tempura & 2 chili cheese
Buko ni Fruitas
With over 20 different branches opened in SM, Buko ni Fruitas offers flavored buko juice, buko smoothies and shakes, buko halo-halo and buko fruit salad.
Best seller: Buko Fruit Salad & Buko Halo-Halo
Potato Corner
Potato Corner, dubbed as the World's Best Flavored Fries, has been a leading brand in the food industry for 25 years with over 1,100 branches worldwide. Available flavors such as barbeque, cheese, sour cream and chili barbeque, among others come in various sizes.
Best sellers: Chilli Cheese & Wasabi
Kabigting's Halo-Halo
This small family business became popular for its simple and delightful halo halo, claimed to be one of the best in the country. They also offer other delectable native snacks such as palabok, fresh lumpia and puto.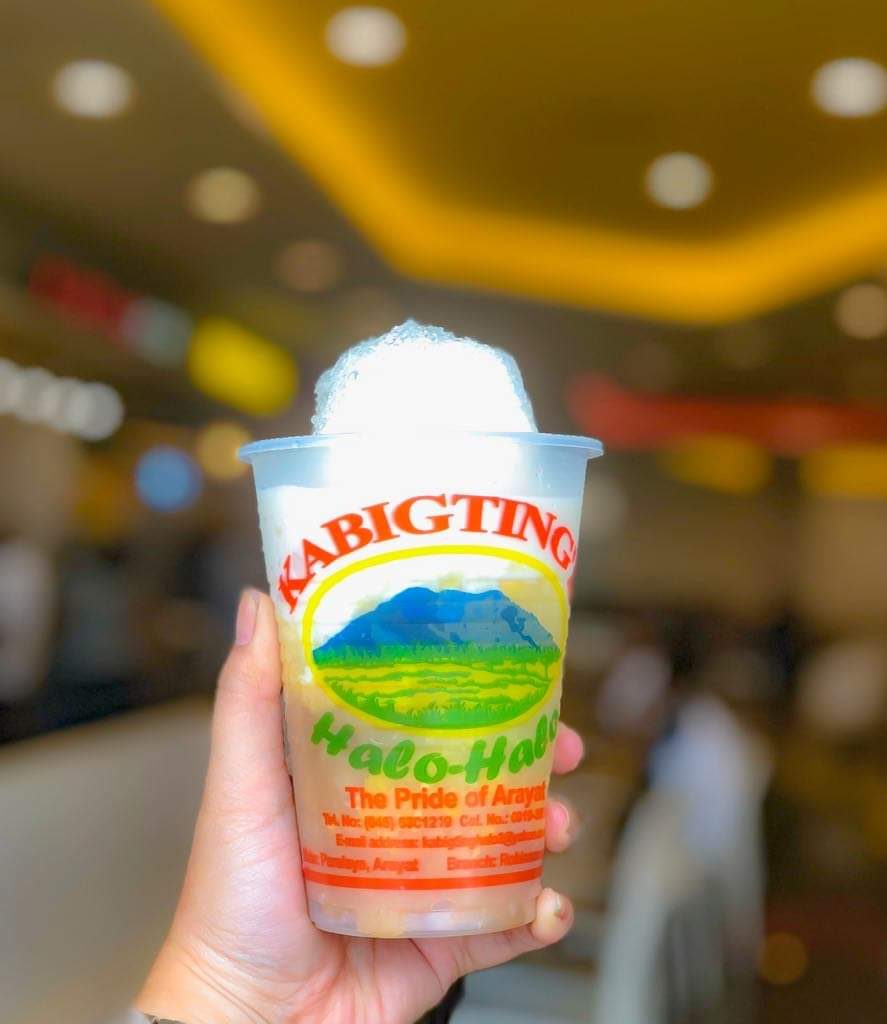 Best sellers: Halo-Halo, mashed beans, corn, pastillas; Palabok, sang, pork, chicharon, egg, calamansi and garlic.
Turks
Your all-time, 100 percent beefy favorite shawarma! Made with pure beef, infused with their signature doner recipe, served with fresh slices of cucumber, tomato and onion. Topped with garlic sauce, cheese sauce, hot sauce and wrapped in freshly baked pita bread.
Best sellers: Beef pita doner, chicken pita doner, kebab wrap For customer convenience, SM City Telabastagan has ample parking – 728 slots for cars, 720 slots for motorcycle parking, and 92 slots for bicycle parking. Shoppers arriving in private cars are quickly guided from the main site entrance to the primary parking area with hundreds of spaces. A conveniently located public utility terminal and passenger drop off zones offer shoppers direct access to the mall from various points on the site.
Fill your tummy at SMTB's Foodcourt now! #