14
"My Ride, My Pride." Joining exclusive bike shows and expressing personally designed piece of art to the eyes of spectating crowd gives this electrifying, inexplicable thrill, a different sense of pride and might upon one's precious motorcycle. Even Bajaj three-wheelers didn't escape the eyes of such creative art-hungry enthusiasts and owners – they too, felt that if the two's can build it, what more for three's! The bigger, the better, how cooler can it become!
Bajaj's symmetrically arranged and factory-built three-wheeler is not just a crowd favorite. Because of its aesthetically pleasing physique, it also has a better potential in terms of performance when driven along the Philippine roads. Knowing this, Trimotors Technology Corporation, the exclusive distributor of Bajaj three-wheelers in the Philippines, moved up its game by releasing the all-new Bajaj RE along its new campaign "Bagong Biyahe: Aarangkada na with Bajaj". The all-new Bajaj RE comes with its new advanced features that will surely get you saying "Ito na ang Bagong Sasakyan ko sa aking Bagong Biyahe".
Here are the newest upgrades of the all-new Bajaj RE: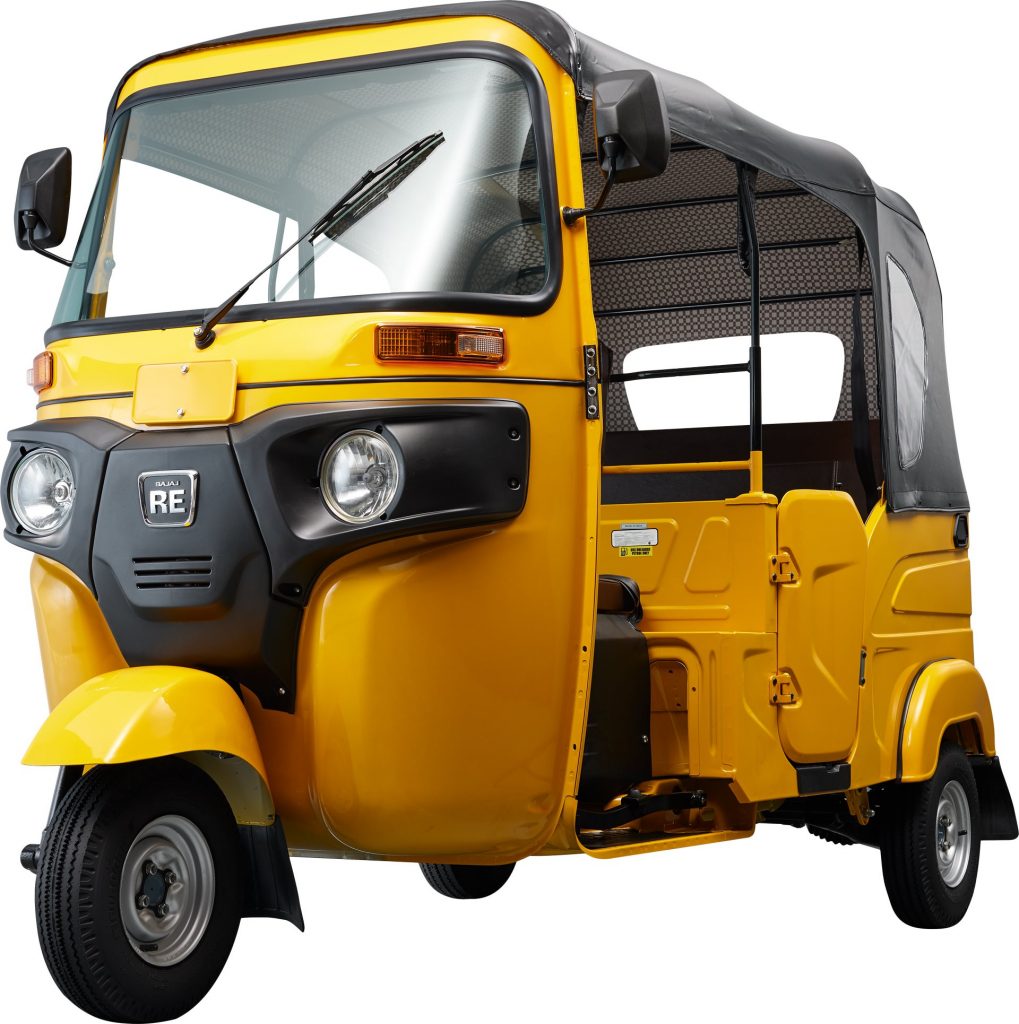 Hear your all-time favorite jams from the Sleek Dashboard with MP3 player that will provide you with endless entertainment while on the road,
Newest Rear Seat Metal Door to provide your passengers added safety and security,
Get the latest stylish looking Ergonomic Seats designed not only for the best comfort, but also the functionality,
Have a better view and visibility on the passenger seats through its updated Symmetrical Transparent Hood at both sides,
And last but not the least, Smoother Engine Performance from Bajaj RE's 198.88 CC DTS-I FI engine that is brought by silencer assembly mounted on engine crankcase with enhanced timing chain resulting to minimized noise and vibration.
Priced at Php 182,888.00 SRP, the all-new Bajaj RE is still available in colors Yellow, Blue, Red, White and Green.
Although many things have changed and improved on the all-new Bajaj RE, it will remain as "Ang No. 1 Three-wheeler" for Bajaj Philippines. Want to know more about Bajaj RE? Visit fb.com/BajajPhilippines or www.bajaj.com.ph
ABOUT TRIMOTORS
Trimotors Technology Corporation is the exclusive distributor of Bajaj Three-wheelers here in the Philippines headed by its Executive Vice President and COO, Mr. Raul Jay R. Manglapus III.
Over the years of Trimotors is paving the way to provide the technologically advance three-wheelers through Bajaj RE – "Ang No. 1 Three-wheeler, Bajaj Maxima Z – "Ang multi-purpose partner sa Negosyo" and Bajaj Maxima Cargo.
Bajaj Three-wheelers are nationwide through its over 800 outstanding authorized dealer stores and 700+ parts and service shop to serve you.