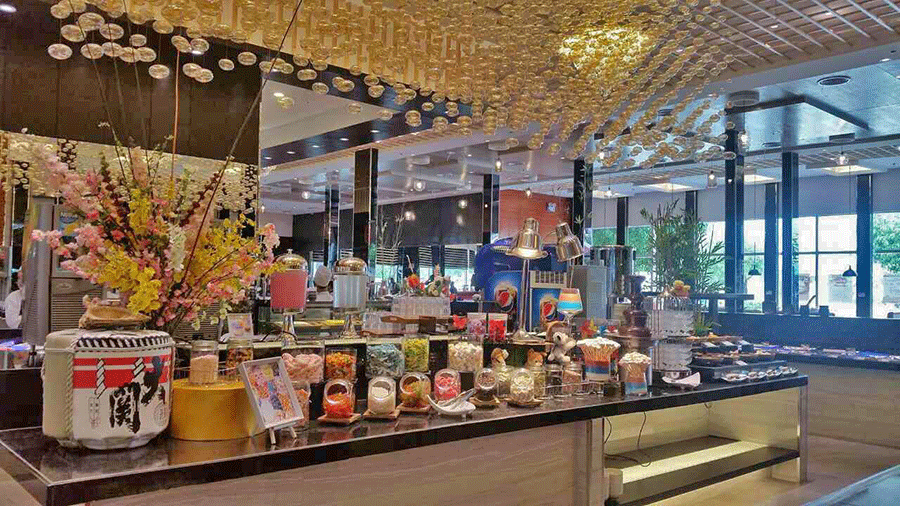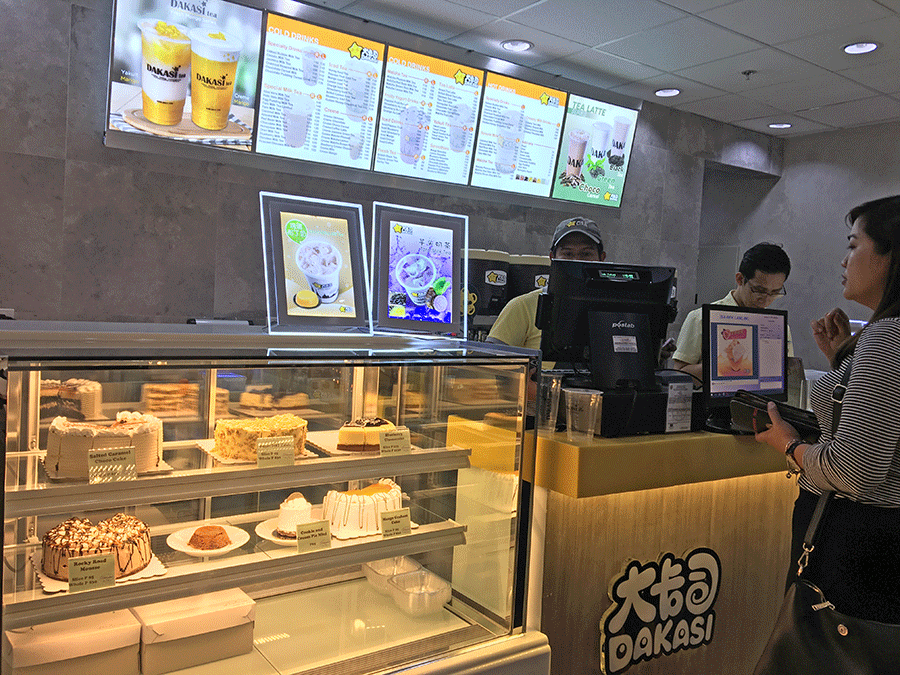 When SM City Pampanga opened in 2000, it not only brought some of the best homegrown restaurants to the mall, but also gave Kampampangans a taste of good food from all over the world.
From the well-loved desserts of sans rival from our very own Granda's Sweets and Delicacies, Korean cream puffs and cakes from Mr. Park's Bread and Cakes, delicate cake crepes by Paper Moon and signature Kaya toast and Nanyang kopi from Toast Box, to popular milk tea and coffee shops like Gong Cha, Dakasi and Coffee Bean & Tea Leaf to Singapore's addictive salted egg yolk snacks by Chai Chips, an okonomiyaki specialty restaurant Boteyju and latin America's Cuban sandwiches from Pepi Cubano and premium buffet dining outlets like Yakimix and Vikings, SM City Pampanga has it all.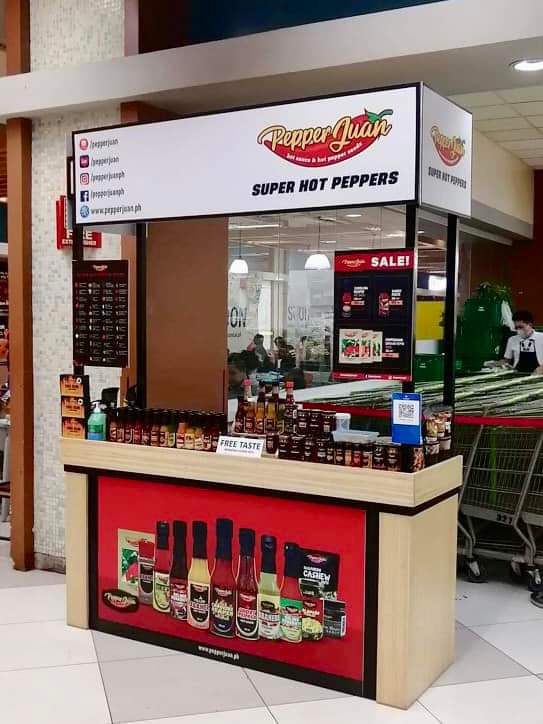 Granda's Sweets and Delicacies
Granda's Sweets and Delicacies, a simple homegrown bakery originated in Bacolor Pampanga back in 2007. A hobby turn into a business, known for their signature dessert of sans rival, a layer of buttercream wafers that is chewy, creamy and loaded with cashew nuts remain Granda's specialty with its first ever branch in-mall at SM City Pampanga.  Located at the Ground Level of the Main Building.  Contact (045) 4360737
Mr. Parks Breads and Cakes
Cravings for anything Korean and something sweet? Mr. Park's Breads and Cakes is the perfect go to place with its authentic Korean-inspired interior. A haven of wide array of authentic Korean offerings from best seller cream puffs to delectable breads and bingsu to animal face cakes that's too cute to eat.  Located at Global Fashion Wing of SM City Pampanga.
Paper Moon
Acclaimed to be among the finest and best desserts in Tokyo, the exquisite cake creations of Tokyo's Grand Dame of Specialty Cakes, Madame Kazuko EMY WADA, particularly the ORIGINAL MILLE CREPE, is now coming to SM City Pampanga this second quarter of 2018. Paper Moon Cake Boutique and Café of Tokyo offers a fresh, distinctive slice of French specialty cakes and pastries created with meticulous Asian skill that is distinctly Japanese. The opening of Paper Moon comes in sync with the growing sophistication of the Filipino palate as well as the increasing popularity and legitimacy of Asian skill in the international food arena.
Toast Box
Something good to look forward to this 2018 is Toast Box, a reflection of the coffee shops from the 60s and 70s, where the common practice for breakfast was a fragrant cup of Nanyang Coffee accompanied by freshly toasted bread. This warm, nostalgic concept is reinvented to bring back fond memories for those who missed the good old times, and for the younger ones to experience the feel and flavors of a bygone era.
Established in October 2005 in Singapore, Toast Box has fast expanded with over 70 outlets strategically located all over Singapore, made easy and convenient for customers both young and old to enjoy Nanyang Coffee and freshly toasted bread. Now, Kapampangans may experience Toast Box as it will soon to open in SM City Pampanga on March 2018. Soon to open March of 2018 located at Building 3 near Bread Talk of SM City Pampanga
Gong Cha
Established in 2006 in Kaoshung, Taiwan, Gong Cha has over 170 outlets worldwide spreading from Taiwan, Hong Kong, Singapore, Macau, China, Malaysia and Philippines. Gong Cha sets high standards in choosing tea and takes the utmost attitude in quality control to provide the best tea available to customers. Every beverage is tailored for the customers taste by well-trained people. Located at the Global Fashion Wing of SM City Pampanga.
Dakasi
Milk teas and bubble teas have long been part of Asian diet. All drinks at Dakasi are made with fresh ingredients with no artificial flavoring and little to no additives. Prided with own recipes for cooking tea, pearls, sugar and guaranteeing a taste that cannot be found anywhere else.  Developing a nationwide chain of gourmet drinks, Dakasi makes milk teas an indispensable part of the daily lives of Filipinos. Located at the Global Fashion Wing of SM City Pampanga.
Coffee Bean and Tea Leaf
Born and brewed in California since 1963 by Herbert B. Hyman, Coffee Bean and Tea Leaf serves the best coffee and tea in the world made him the founding father of gourmet coffee in California. Now on its 55 years, it has grown into one of the largest privately-owned, family-run coffee and tea companies in the worlds. Along the way, The Bean, as it is affectionately known, has become the model for a successful coffee and tea company.
Soon to open at SM City Pampanga this March 2018 at the Global Fashion Wing in front of Uniqlo.
Chai Chips
The salted egg yolk trend has taken Singapore by storm and all foodies have craved for anything salted egg yolk. No surprise that the trend has reached the Philippines as well, more so in Pampanga. ChaiChips offers potato chips in salted egg yolk that contains no MSG and no preservatives. Located at Building 3 at SM City Pampanga.
Boteyju
Despite the harsh conditions after the war, BOTEJYU opened its first restaurant in 1946 in the gourmet city of Tamade, Osaka by Eikichi Nishino. The restaurant name, BOTEJYU, was coined from the rhythmic cooking sound of okonomiyaki. The first part of the name, "BOTE" comes from the flipping sound of the okonomiyaki and the second part of the name, "JYU", represents the sizzling sound as it cooks on the teppan grill. An okonomiyaki specialty restaurant that's "crispy on the outside, light and fluffy on the inside". Soon to open at SM City Pampanga by 2nd Quarter of 2018.
Pepi Cubano
Always on the go? Pepi Cubano offers traditional Cuban sandwiches in different variants that's packed in flavor. Best sellers of Pan De Lechon of roast pork belly with special sauce to capture the traditional Filipino lechon flavor and the Pepi Cubano of layered roast pork, ham, Swiss cheese, pickles and mustard buttered and pressed to perfection. Soon to open at SM City Pampanga by 2nd Quarter of 2018.
Vikings
Vikings SM Pampanga is the sixth branch of Vikings Philippines which leaves every foodie lovers in awe of its lavish architecture,to its succulent carving station of quality beef, lamb and turkey, fresh Japanese sashimi, sushi and maki, down to its mouthwatering pastry and sweets, and variety of drinks. Vikings has the largest buffet areas in the country as it redefines the standards of dining in class and style. Located at the Global Fashion Wing of SM City Pampanga.
Yakimix
The newest premium all-you-can-eat sushi and smokeless grill is now open in SM City Pampanga. A great selection of Japanese and Asian fusion cuisine where you can grill-all-you-want on your own table. Yakimix also offers wide array of appetizers, skewered meats, sweet and savory desserts. Located at Building 2 near Miniso of SM City Pampanga.