CITY OF SAN FERNANDO – The Guagua Basketball Team won the NLEX Basketball Cup title after beating Apalit, 80-79 but ended in a scuffle after an alleged non-call in the last 5.1 seconds of the Game.
The brawl involved some Apalit fans and referees after the game ended in Guagua's favor.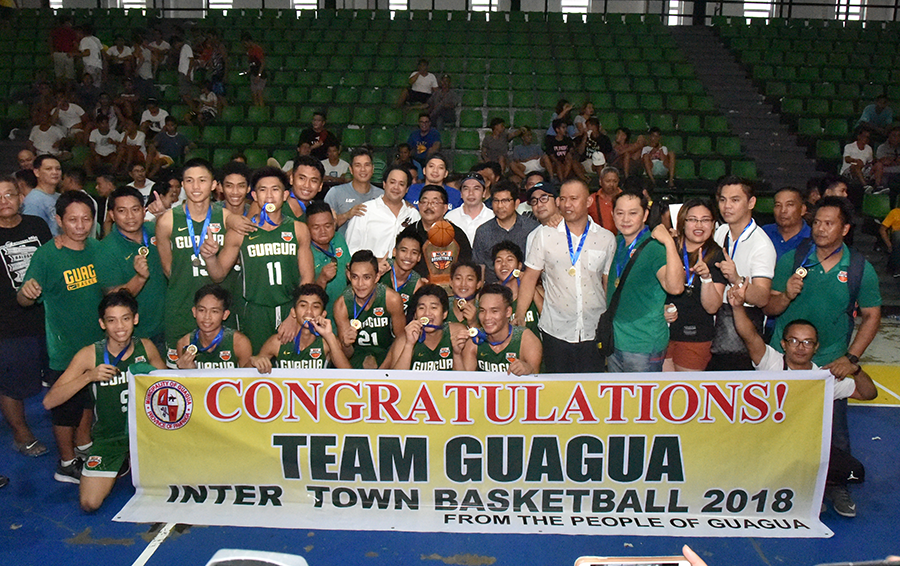 Team Guagua wins the NLEX Basketball Cup title after ousting Apalit, 80-79. With them are Vice-Governor Dennis Pineda, NLEX Road Warriors Assistant Coach Jojo Lastimmosa, PBA cager Jensen Rios, Board Member Ananias Canlas Jr, Guagua Mayor Dante Torres and Vice Mayor Sajid Khan Eusoof, and Councilors Roy Sunglao and Eugene Ponio. –Jun Jaso | Pampanga PIO
The jam-packed game was held at Bren Z. Guiao Convention Center Thursday afternoon and was attended by Vice-Governor Dennis "Delta" Pineda, North Luzon Expressway officials, and NLEX Road Warriors representatives with Assistant Coach Jojo Lastimosa and PBA players Alex Mallari and Jensen Rios.
Apalit Mayor Peter Nucom was quick to accept defeat saying that in a tournament there is always a winner and a loser.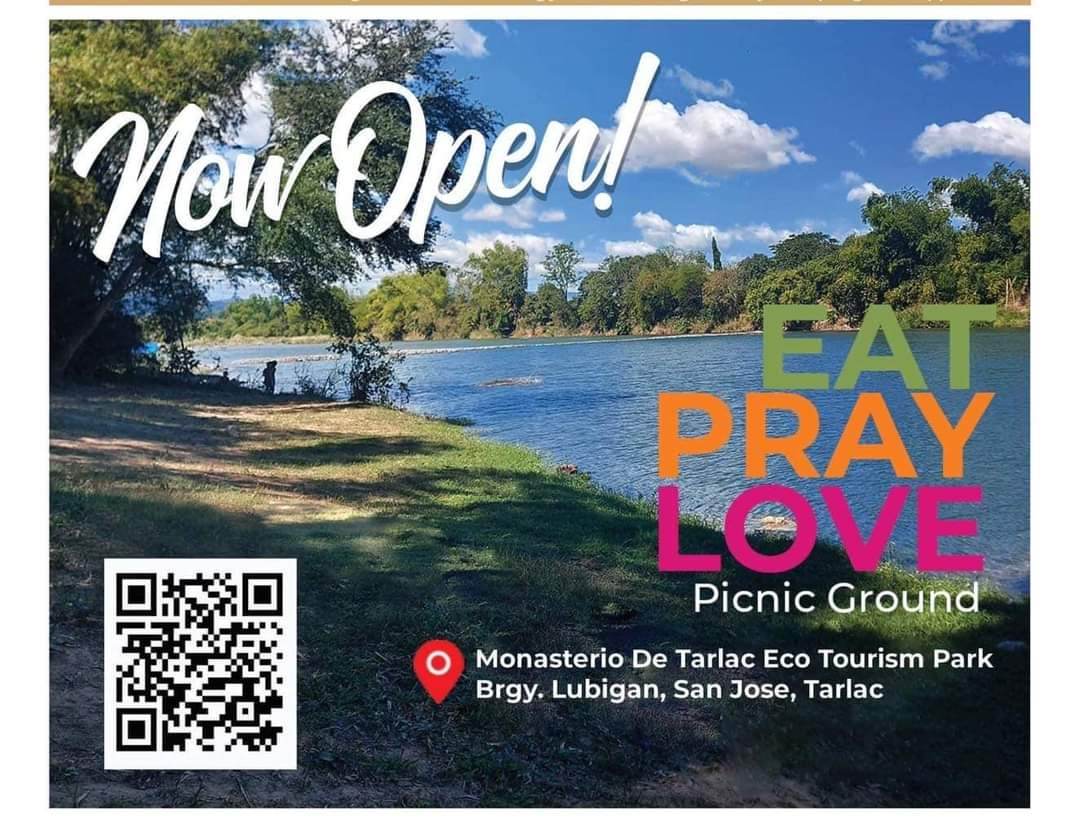 "I believe the players will eventually accept the outcome. In a tournament like this, there is a winner and a loser. It's just that, the fans were so saddened by the outcome of the game. Let's all just forget our grudges and accept the outcome," he said.
Guagua Mayor Dante Torres congratulated his squad for winning the tournament. He also appealed to the crowd to practice sportsmanship and appreciate the great game.
"Sports sports mu. The fans should accept the outcome. It is just a game. The organizers prepared a great game, and they should appreciate that. There is no need for a scuffle," he said.
He also added that his presence somehow served as a "lucky charm" as Team Guagua started to tie the score when he came.
"Swerte siguro ako. Bago ako dumating sabi nila 11 points ang hinahabol. Pagpasok ko nagtabla na. Maganda ang naging laban," he added.
Referee Mark Roba was firm that there was no foul to be called on the last play.
"Guagua played clean defense in the dying seconds of the game. Enzo Serrano asked for a foul. Guagua just stood on their ground and held their hands high," he said.
He was also quick to forgive the unruly fans who threw punches and water bottles to him.
"It was just a part of the job," he added.
Guagua team coach Raniel Cabrera ​bared that their key in winning the title was pure hard work.
"It was all hard work. We started forming the team only a week before the tournament. I was hesitant at first to accept the job, but I saw that the team was winnable. I felt the hard work from these kids," he said.
He also said with pride that the team started from the grassroots level.
"They all came from barangay leagues. There's nothing special with them, no players that came from Manila leagues. What I saw was their willingness to sacrifice their time. I promised to them, in two months they will improve, and what I saw with them as they really worked hard for this," he added.
The league officials awarded Enzo Serrano and Renz Carlos from Apalit, Jasper Manalang from Guagua, Serapin Santos from Lubao and Jiam Quiambao from Minalin as part of the Mythical Five team.
Enzo Serrano was also awarded Most Valuable Player of the league and Lubao Team as Most Disciplined Team.
The NLEX Basketball Cup is an inter-town league organized by North Luzon Expressway Corporation, Metro Pacific Tollways Corporation and the Provincial Government of Pampanga through the efforts of Vice-Governor Dennis "Delta" Pineda. It aims to pull out talents from the grassroots level and bring outstanding players to bigger leagues.