SUBIC BAY FREEPORT — A leading Japanese supplier of precision gearing solutions to the industrial automation marketplace is planning to manufacture key components for industrial robots.
Nidec-Shimpo Corporation (Japan), a wholly-owned company of Japan's Nidec Corporation and sister-company of Nidec Subic Philippine Corporation, will build reduction gears which are considered vital in controlling the speed and traction of electronic equipment.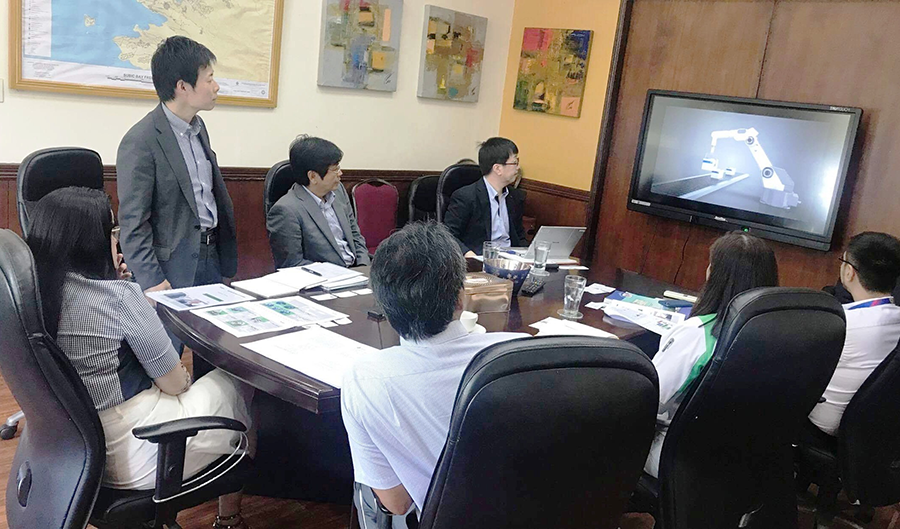 Nidec-Shimpo Corporate Planning Manager Tadahiro Togami, Corporate Planning Chief Manager Otoharu Tomita, and Vice President for Administration Tetsuya Nakao recently called on Subic Bay Metropolitan Authority (SBMA) Chairman and Administrator Wilma Eisma to present their proposal.
They said the proposed Subic operation will initially hire 100 workers, and eventually up to 1,000 workers.
Eisma said the proposed project will fortify the presence of Japanese companies here at the Subic Technology Park (STEP), which now hosts some of the leading innovators and manufacturers in the field of technology.
"Aside from proving the continuing investor confidence in this premier free port and economic zone, the entry of Nidec-Shimpo will further elevate Subic's place in high-end manufacturing and increase the stature of local workers in the areas of precision engineering and technology," she added.
The reduction gears that Nidec-Shimpo will produce in Subic will be intended for export to Europe, Eisma also noted.
The company, which has affiliated companies worldwide, is engaged in the manufacture and sales of variable speed drive and speed reducers, factory automation systems, ceramic equipment, electronic instruments, DC brushless motors, press machines and fee attachments, dies, and other machinery and tools.
Currently, Nidec-Shimpo has plants and marketing offices in the United States, Spain, Brazil, Mexico, Korea, India, China, Hong Kong and Taiwan.
According to SBMA Business and Investment Department for Manufacturing and Maritime (BID-MM) head Karen Magno, Nidec-Shimpo's sister firm in Subic is now the world's top manufacturer of small precision motors.
She added that Nidec Subic Philippines currently holds the largest market share in the world for spindle motors, which rotate disks and are at the heart of hard disk drives used in personal computers.